16 KERJA page 1
With or without experience. Fresh SPM certificate ...
Degree in Agriculture or other equivalent discipline. With 3-5 years working experience in planting, replanting and maintenance of oil palms.Good command of English and Bahasa Malaysia.Fresh ...
Excellent hands-on skills with eye for detailsAbility to work independently.Positive attitude and responsible character.Pleasant personality with focus on excellence in agriculture.Prior working ...
Candidate who possesses at least SPM or equivalent Must be more than 21 y/o and unmarried candidate is preferable Ability to work outdoor in all weather conditions including seasonally hot ...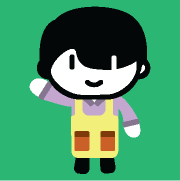 Completed secondary education, High School degree, or higher qualification.Minimum of 2 years' experience in agriculture.Excellent communication skills both verbal and written. Ability to ...

Planting and selling plant and potsCan work overtime (if necessary)Understanding and can speak malay languageTraining ...
Possess Degree in Veterinary Medicine. Able to do post mortem and diagnose poultry diseases accurately. Personal management skills. Able to communicate ...
Skills required- Preferred diploma /degree in Business Management/Manufacturing, Production Engineering/Quality Systems/Supply Chain/Agriculture or related field- Fresh graduates welcomed- Positive ...
On site training will be provided and technical trainingHardworker, good physical health and have good hand-eye coordinationHighly organised, quick learner with eye for detail.Hands on work attitude ...
Physical strength and endurance | Kekuatan dan ketahanan fizikal.At least 18 years old | Umur 18 tahun ke atas.Able to speak in Bahasa Malaysia.Willing to work and live in plantation ...