JAWATAN KOSONG KERAJAAN & SWASTA
18484 KERJA page 1
MalaysianSPM and aboveReady to work in Selangor (for those living outside Selangor ...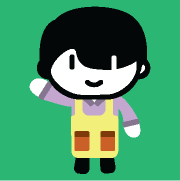 Proficient in basic communication skillMalaysian citizensNot bound by any other company contractFULL TIME onlyLiving in the Sunway / Petaling Jaya City ...
Minimum SPM qualification A good command of English, Mandarin & Cantonese is a must Must be able to work 24 hours rotational shifts, 5 rotational days per week including weekend & PH (9 ...
Malaysian, PR, Spouse of Malaysian Citizen welcome to apply`Minimum SPMHardworkingPunctualWorking Location available: Setia City Mall, Sunway LagoonKenanga Wholesale CityBandar Terminal ...
...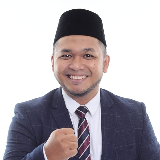 Min SPM / Diploma or equivalent in related fieldDiscipline, self motivated and independentFluent in English and Bahasa MalaysiaExperience in sales preferred but no essentialAble to travel when ...
Fresh graduates are encouraged to applyMinimum Diploma In NursingWilling to work shiftAble to communicate well, diligently, dedicated and ...
Minimum Certificate/STPM/ Diploma and aboveWe need these PLEBEIANSMalaysian OnlyImmediate StarterExhilarated to do face-to-face communicationReliable and like outdoor activitiesFun and creative with ...
Proven successful experience as a retail managerPowerful leading skills and business orientationCustomer management skills Strong people management skills Strong organizational ...
Has a diploma/degree in Finance/Economics/Business or related. Have basic knowledge in financial markets.Fresh graduate is encouraged to apply.Our company is looking for financial market writers to ...