200 KERJA sales page 1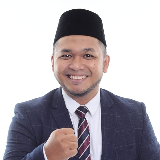 Min SPM / Diploma or equivalent in related fieldDiscipline, self motivated and independentFluent in English and Bahasa MalaysiaExperience in sales preferred but no essentialAble to travel when ...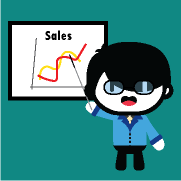 Min SPM / Diploma or equivalent in the related fieldDiscipline, self motivated and independentComputer literateExperienced in one of the areas of Sales / Customer Service for at least 1 year.Can ...
Motivation person and Can Meet ChallengesResponsible & DisciplinedInitiative, friendly and courteousCan work in ...
Min SPM aboveFull Time OnlyNo experience are welcomeFresh graduates are welcomeMalaysian OnlyCan Start Immediately (Urgent ...
SPM/Diploma/Degree or higher academic qualitifications in any relevant fields.Independent with persuasive interpersonal skills and results-driven.Exhibit strong negotiation and problem solving ...
Researches and develops various marketing strategies for products and services. Implements marketing plans and works to meet sales quotas. Tracks marketing and sales data and identifies areas of ...
Minimum Diploma or equivalent Proven inside sales experienceTrack record of over-achieving quotaGood experience in communicate with customer via phone and online chatProficient with corporate ...
Education level: SPM, Certificate, Diploma, Degree (Fresh Graduate is most welcome)Able to work in a teamNo need experienceMalaysian onlyCan start immediately (URGENT ...
Candidate posses at least a SPM in any field. Good learning attitude and passionate working with peopleMalaysian onlyAble to communicate in English and Bahasa ...
Team Sales Assistant (Customer Experience)Possess at least Diploma.Required language(s): Bahasa Malaysia and English.No working experience required. Fresh graduate(s) are encouraged to apply.Possess ...