16833 KERJA page 3
Malaysian with NRICCandidates must at least possess SPM/STPM,DIPLOMA, DEGREE can apply.Hard working & Able to work independentlyFriendly and good personality, team work required Possess own ...
Fluent in both writing and reading English, Mandarin and Bahasa Malaysia languages;Ability to translate English, Bahasa Malaysia and/or Mandarin;Expertise in SPSS analysis software or the like of any ...
Experience in dance and culture is very helpful, but not necessarily.All dances will be taught by a qualified choreographer.Must be interested in art and culture.Be ...
DisciplineBusiness InterestsComputer SkillsMalaysianHard Working, Committed & MotivatedMust be willing to work in Bandar Sunway, ...
We are from Purewax Malaysia. Now open new opportunities to anyone who can work in IPOH, PERAK.Malaysian OnlyMinimum SPM and aboveFresh graduate (priority)All gendersWith / without ...
Fresh Graduate for Diploma/Degree is encouraged to apply.Minimum 3 years working experience for SPM qualification applicant.We are looking for someone who is an outgoing & love to help ...
Malaysia With NRICCandidates Possess SPM / STPM / DIPLOMA /DEGREEFriendly And Good PersonalityGood Attitude And Good ImageTeam Work RequiredWilling To Learn And Passionate About MarketingHave OWN ...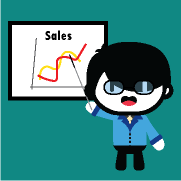 Language required: English, Bahasa MalaysiaExperience level: 1-3 yearsPossess own vehicle (car or motorcycle)No blacklist (CCRIS/CTOS)Possess a positive attitude, helpfulEager to make a big ...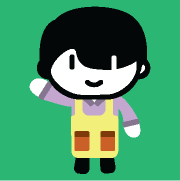 Min diploma Computer skill literate Have experience in handling social media marketing Have knowledge in e-commerce, website, SEO and google ads Possess minimal skill of graphic ...
STPM / Diploma / Degree (in any field) Malaysian only Own transport will be advantages Hardworking and can work under minimum supervision Fresh graduate encouraged to apply Can start ...
Able to read, count and write. Has truck & forklift experience. Able to work normal shift and support overtime. Possess own vehicle / license to work. Able to work 6 days a ...