JAWATAN KOSONG KERAJAAN & SWASTA
41144 KERJA page 1
Must be able to speak in Mandarin/English.Fresh graduate welcome to apply. Candidate with relevant job experience are added advantage.Diploma/Degree or higher academic qualifications in any relevant ...
Must be able to speak in Mandarin/BM/English.Those with relevant job experience are preferred.Possess SPM/Diploma/Degree or higher academic qualifications in any relevant fields.Exhibit strong ...
...
Prefer candidates with 1 to 2 years working experience in related fieldCandidate must possess at least SPM or equivalent.Priority will be given to those able to start immediatelyRequired language(s): ...
Handling customer questions in terms of health-related topics pertaining to products.Passion to learn product knowledge. Good time ...
Candidate must have at least a post graduate diploma in creative media or any relate.Fresh graduate are encouraged to apply.1-3 years of working experiences.Always update with social media trends and ...
Job Summary:Personal assistant is responsible to provide secretarial, administrative and other support as per request by the director, including both business and personal related matters.Able to ...
We are looking for a responsible, trustworthy and morally exemplary nanny to care for our 8 years old boy.Knowledgeable in teaching which includes of experience in teaching in a school or a private ...
graduate dalam bidang kulinariMempunyai MINAT dalam bidang masakan dan restaurantBoleh bekerja hujung minggu dan lebih waktuSeorang yang menjaga kebersihan dan penampilan diri.Willing untuk belajar ...
Excellent hands-on skills with eye for detailsAbility to work independently.Positive attitude and responsible character.Pleasant personality with focus on excellence in customer service.Prior working ...
Fresh Graduate and School Leavers are Encouraged to Apply.Communicate in English and Bahasa Malaysia (the Mandarin Language will be an added advantage).Available for Full-Time and Part-Time.If you ...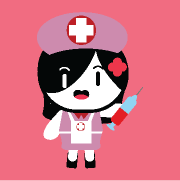 Fluent in English, Bahasa Malaysia, optionally Mandarin.Positive attitude, passionate on collaborative teamwork, excel at interpersonal skills.Excellent written and verbal communication ...