JAWATAN KOSONG KERAJAAN & SWASTA
13047 KERJA page 1
Opportunity who without any certificatesMalaysian onlyCan write, read and countCan work in shift (rolling shift)Getting ready to work in Johor (For those who live outside of ...
PT3/PMR and aboveRequired languages: Bahasa Malaysia, Bahasa Inggeris.Able to work shifts, weekends and public holidays.Fresh graduates/school leavers encouraged to ...
Pleasant personality Strong customer service skills to meet and exceed tenants' and visitors' expectations and provide services they need Minimum SPM or equivalent Excellent communication skills ...
Posses good attitude.Able to work under fast phase environment.Salary will base on experience.Repair knowledge on engine, gearbox, brakes, electrical systemAble to work independently and ...
Fresh graduate and SPM leavers are encouraged to apply.6 Working Days/Week, 1 Rest DayWorking Hours: 11am - 10pmAbility to work independently.Positive attitude and responsible character.Pleasant ...
Candidate must possess at least a Professional Certificate, Advanced / Higher / Graduate Diploma, Degree, Advanced Degree.Fluent in Bahasa Malaysia & English Positive attitude, passionate ...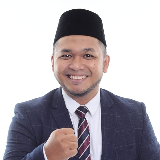 Min SPM / Diploma or equivalent in related fieldDiscipline, self motivated and independentFluent in English and MalayExperience in sales preferred but no essentialAge between 25 to 35 years ...
Skills required: Adobe Photoshop, Illustrator, InDesign, Video Editing, Social Media (FB & Instagram), Microsoft Office. Creative and have a good sense with marketing aspect in ...
Candidates must possess at least Diploma in any fieldHonest and with integrityExcellent customer service mindset with the strong passion to serve SME accountsDynamic, adaptable and self-motivated to ...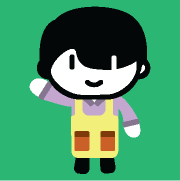 Required Language(s) : English & Bahasa MalaysiaStrong leadership skill hardworking, committed, able to work independently and result-orientedAssist Managers in Marketing Strategy Development ...
1) Diploma or Degree holder from Any Field (Fresh Grads are Welcome!) 2) Aged 23-35 3) Possess Own Transport 4) Willing to Travel 5) Able to Start Immediately 6) Able to ...
Possess minimum SPMPhysically fit Possess valid driving license (GDL) Have own ...